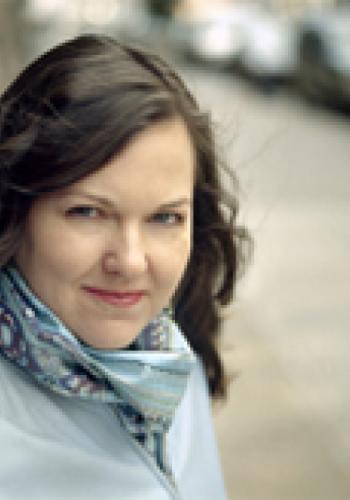 Ginger Strand grew up in Texas, Missouri, Illinois, Wisconsin and Michigan, but mostly on a farm in Michigan. She is the author of one novel and three books of narrative nonfiction, and has published essays and fiction in many places, including Harper's, The Believer, Tin House, The Iowa Review, The New England Review and the New York Times, as well as This Land and Orion, where she is a contributing editor. In addition to writing frequently about collisions between nature, culture, science and the arts, she frequently works with photographers, and has contributed essays to photography books by Lisa Kereszi, Kyler Zeleny, and the Magnum Agency project Postcards from America.

A former fellow in the Behrman Center for the Humanities at Princeton, Ginger has received grants from the New York Foundation for the Arts, the Mellon Foundation, the Eisenhower Foundation, and the American Antiquarian Society, as well as residency grants from the Bread Loaf Writers Conference, the Center for Land Use Interpretation, the MacDowell Colony, and Yaddo. These days she lives in the Catskill Mountains, near the reservoirs seeded by New York City in 1950 using Bernard Vonnegut's technique.

Bio via author website.