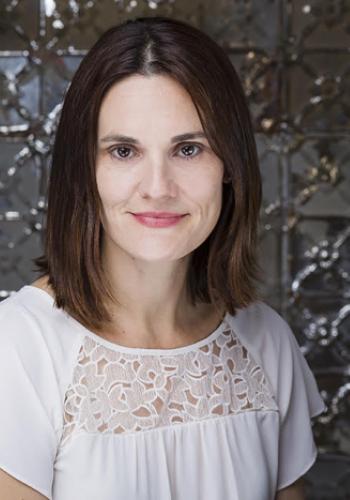 Katrina Onstad's first non-fiction book, The Weekend Effect, "brilliantly chronicles the birth, death and revival of the weekend," according to Success.com. Her best-selling second novel, Everybody Has Everything, has been published in several countries and was nominated for the Scotiabank Giller Prize and the Toronto Book Award. Her first novel, How Happy to Be, was a NOW Magazine Best Book of 2006.
Katrina's non-fiction writing on culture high and low has appeared in publications around the world including The New York Times Magazine, The Guardian,Toronto Lifeand Elle. Katrina has been a columnist at The Globe and Mail, a thumbs-upping co-host of the national movie review show Reel to Real, and a network executive in Drama at CBC TV.
Katrina is a multiple National Magazine Award winner and received a Best Columnist nomination for her work in Chatelaine. She was a finalist for an American National Magazine Award in the Essay category for an article about high school sex scandals and female desire that ran in Elle.
Born and raised in Vancouver, B.C., Katrina has an English degree from McGill and a Master's from University of Toronto. She lives in Toronto with her family.