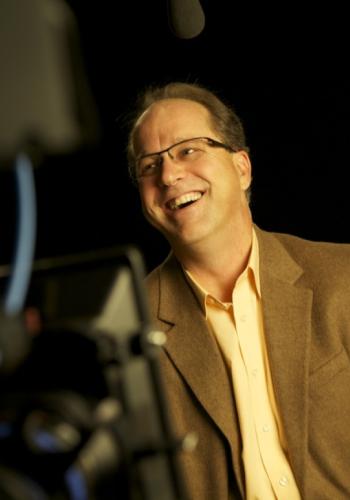 Professor of Philosophy and Religious Thought
Jeffrey J. Kripal holds the J. Newton Rayzor Chair in Philosophy and Religious Thought at Rice University. He is the author of Comparing Religions (Wiley-Blackwell, 2014); Mutants and Mystics: Science Fiction, Superhero Comics, and the Paranormal (Chicago, 2011); Authors of the Impossible: The Paranormal and the Sacred (Chicago, 2010); Esalen: America and the Religion of No Religion(Chicago, 2007); The Serpent's Gift: Gnostic Reflections on the Study of Religion (Chicago, 2007); Roads of Excess, Palaces of Wisdom: Eroticism and Reflexivity in the Study of Mysticism (Chicago, 2001); and Kali's Child: The Mystical and the Erotic in the Life and Teachings of Ramakrishna (Chicago, 1995).
He has also co-edited volumes with: Sudhir Kakar, on the history, science, psychology, and analysis of psychical experiences, Seriously Strange: Thinking Anew about Psychical Experiences (Viking, 2012); Wouter Hanegraaff on eroticism and esotericism, Hidden Intercourse: Eros and Sexuality in the History of Western Esotericism (University of Amsterdam Press, 2008); Glenn W. Shuck on the history of Esalen and the American counterculture, On the Edge of the Future: Esalen and the Evolution of American Culture (Indiana, 2005); Rachel Fell McDermott on a popular Hindu goddess, Encountering Kali: In the Margins, at the Center, in the West (California, 2003); G. William Barnard on the ethical critique of mystical traditions, Crossing Boundaries: Essays on the Ethical Status of Mysticism (Seven Bridges, 2002); and T.G. Vaidyanathan of Bangalore, India, on the dialogue between psychoanalysis and Hinduism, Vishnu on Freud's Desk: A Reader in Psychoanalysis and Hinduism (Oxford, 1999).
His present areas of writing and research include the articulation of a New Comparativism within the study of religion that will put "the impossible" back on the table again, a robust and even conversation between the sciences and the humanities, and the mapping of an emergent mythology or "Super Story" within paranormal communities and individual visionaries.